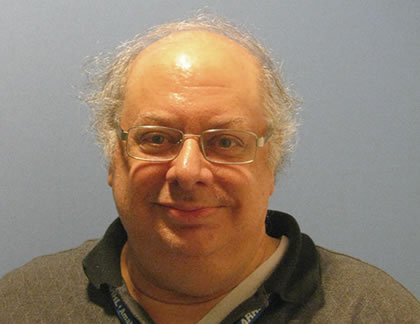 Section Manager, Section Webmaster
Barry Porter
14555 Simms Road
Apt 251
Delray Beach, FL 33484
KB1PA@arrl.org
I graduated Milton(MA) High School in 1971, Graduated Springfield College in 1975. 
Started volunteering for the American Red Cross in 1969 as an Advanced First Aid trained
volunteer. I was one of the first non MD certified CPR instructors, when CPR was only to
be done by Nurses and Doctors. I completed my Emergency Medical Technician Basic training 
and went to work for Stavis Ambulance of Brookline, MA. I also put in many hours as a 
volunteer for the Boston Ambulance Squad. I served in the US Navy as a Hospital Corpsman 
from 1978 to 1986, where I was trained as a certified paramedic. My first Duty assignment
was at the Navy Hospital on Okinawa. I traveled all over the far east and mainland Japan, 
mostly supporting the US Marines. While in Okinawa I survived many Typhoons.
For my second assignment I was stationed as part
of Patrol Squadron VP 23, based in Brunswick, Maine, but deployed twice to Keflavik
Nato Base in Iceland. From Iceland our Squadron split, half went to Diego Garcia during 
the first deployment. The first Deployment was during the 24 hour Arctic Night, and the 
second was during Arctic Day. Both very challenging. I earned a blue nose on the first
deployment. Had a chance to travel all over Europe for various missions. I then spent
4 years at Naval Air Station South Weymouth. After 8 years I left the Navy and went to
work for General Ambulance in Needham, Ma. After 2 years I went to work for my family,
which is the radio related link.
My maternal grandfather (Nathan) and his parents, brothers and sisters arrived in the US
in 1909. He completed school and was accepted at Northeastern University, studying
Electric Engineering. He finished 3 1/2 years of College, then served during WW1 in the 
US Navy. After the War, he founded Gerber Battery Company and fixed peoples radios He also
was a writer and wrote a weekly radio advice column for the Boston Transcript. Gerber
Battery became Gerber Radio, then Gerber Radio Supply Co, Inc.  During WW2 my grandfather 
was recalled into the Coast Guard, and served as a Chief Radioman. Both my maternal Uncles 
graduated from Northeastern as Electrical Engineers and joined my grandfather in the Radio
Supply business, as did my dad (non engineer). They hired enough engineers to earn the
nickname "The House of Engineers" as the business expanded. When I was old enough, I
worked summer vacations there, exposing me to all the various components, tubes and other
Radio and TV parts. I got to know some of the engineers that worked there, most of 
whom were also Ham Radio operators. They would latter serve as my Elmer's. I passed my
Novice test around 1982, to their amazement. They all were very proud of me. I have always
wondered if my grandfather and uncles held ham radio licenses. 
I earned my advanced class license at the Boston FCC in 1984. I missed passing the extra 
code morse test by 2 words. I was one of the founding members of the Aleppo Shrine Ham Club, 
Was a founding member of the Boston Computer Society, and founded the Boston Computer 
Society Amateur Radio Group. 
I was very active promoting the melding of ham radio and computing, and did a lot of packet 
radio. Thru packet radio, I got involved with Public Service activities, and have worked 
9 Boston Marathon's. The public service activities got me involved with Massachusetts 
Civil Defense and RACES, which led to involvement in ARES. 
I was appointed as a District Emergency Coordinator, then Section Emergency Coordinator. 
When Luck Hurder, the Eastern Massachusetts Section Manager went to work at ARRL HQ, 
I was appointed to fill his term, and served 2 of my own as Section Manager in Eastern 
Massachusetts. During this period I was a very active Traffic Handler and Net Control. 
I worked ham support for both hurricane Gloria and Bob.
My career and volunteer work at the Boston Computer Society kept me quite
busy and a move to a condo limited my Ham activity to 2 meters. I did install a mobile
HF station and was an active county hunter for about 2 years. I started volunteering at my
local cable TV stations, and did high school Football, boys and girls Basketball, and a 
little boys Ice Hockey analysis and did play by play of boys wrestling. 
In 2004 I moved to Florida. I worked at the Apple Store in Boca Raton for a year and then 
started my own computer consulting business, which keeps me busy to this day.
I survived the 4 hurricane hits in Palm Beach County, I attended a few ham club meetings, but did 
not get active until 2013, when I passed my Amateur Extra exam. I an an active Volunteer Examiner                                      
 for both the ARRL and Laurel VE's. I am certified as an ARRL Field Instructor and Class Instructor.                                          
 I volunteered to help and  advise where I was needed, and am currently serving as  the                                                   
ARES  Emergency Coordinator in Palm Beach County and also serve as Southern Florida Section                                    
Web Master and Section Manager. I beleive in Having Fun.